Top 5 Mistakes Parents Make When Looking for a Math Tutor
It's every parent's desire to see their child experience success in school. But what do you do when your student is struggling and you can't seem to provide them with the help they need? If you have older children you may consider eliciting their help or you may reach out to a neighbor or close friend to see if they can provide assistance. Ultimately, the most reliable solution is hire a professional tutor to supplement your own skills. Here are 5 potential pitfalls you may encounter as you seek to find help for your child. If you can address these early, you will increase your probability of success with professional tutoring services.
Waiting Until Your Child Receives Bad Grades before Starting the Search
The early signs that a student is falling behind include a drop in confidence, an unwillingness to discuss the subject, and anger or frustration when doing homework. If you begin to see these signs in your child, start your search.
Only Looking at Credentials When Hiring a Tutor
When interviewing potential tutors, look beyond credentials. An ideal tutor is someone who can communicate openly with both the parent and student. Maximum success hinges on a trusting relationship where a student can be open to learning and feedback.
Paying for Cookie Cutter Lessons for Your Child
A high quality tutor will offer lesson plans and resources that are customized to your child's needs. Many places use cookie-cutter lessons, but when seeking a tutor, you need someone who can evaluate weaknesses and focus their efforts on those specific areas for improvement. This will get you the best service for your investment.
Hiring a Homework Babysitter
A basketball coach can help your child practice new skills, but he doesn't play in the game. Likewise, a great tutor will help your child practice new concepts and skills, but will not do the homework or assignments with your child. Look for a tutor who expects your students to do the work on his own, at home, without someone there to correct mistakes.
Positioning Tutoring as a Punishment
Tutoring should never be viewed as a punishment and threats, guilt or coercion is not effective techniques to earn a child's buy-in. By default, a student who is struggling already feels a lack of confidence, and additional stress or pressure from a parent can add to those feelings of failure. Instead, draw analogies from experience. We have all had times when we needed help from something we couldn't do ourselves. Let your student know that he hasn't failed, he is just human like the rest of us!
If you're located in the Jacksonville, FL area and your child is struggling in school, consider contacting us at M.Power Tutoring. There is no upfront cost or contract and you can pay on a per session basis online as needed. For more information visit www.mpowertutoring.com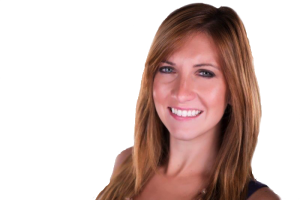 Michelle "M. Power" Kaiser is the founder and lead tutor at M. Power Tutoring. "My love of teaching stems from a love of learning."