Senior Portraits: Tips for Success
Congrats! You made it. You are finally a senior. Your senior portrait session is a big deal! It should be all about you. What you love, your favorite clothes, and personalized to showcase your unique personality. High school seniors love photography. In fact, they are obsessed with it! Social media has upped the ante and seniors want to show off who they are to friends and family.
Trusting your senior session to just anyone could be disappointing. These days anyone with a cell phone thinks they are a photographer and well… everyone has a cell phone! So how do you go about getting those amazing images you see all over Pinterest? You need to work with a professional that understands lighting and how to make you look your very best. Really great photography can be a bit of an investment, but when it's important you want to make the best choice.
Good photography doesn't just happen. It takes planning and requires the right equipment and experience to capture images that you will love and treasure for many years to come. Most professional photographers will offer a variety of choices in sessions and location, giving you lots of options when choosing your final images.
Lets face it, as beautiful as you are, no one is perfect. You shouldn't worry about an unexpected bump or a little shine. Professional images will be retouched so that you look your very best. Choosing only the best images from your session and letting your photographer work their magic is much better than getting a disk of images and wondering what you are supposed to do with them. How your photographer processes and finishes your images is as important as actually taking the images.
Now more than ever, senior portrait sessions are a way to get creative and have some fun. Get outside of the box and create something unique that no one else will have. Make sure you meet with your photographer prior to your session to go over all of the details. Discuss clothing and location options. Talk to her about the images that are most important to you. Come up with a game plan and have FUN!
Tips that will help make your senior success a big success.
Choose a variety of clothing. Even guys can make the most of their session by bringing a few extra outfits.

Don't worry if you have a breakout. A professional can make it magically vanish.

Include things that are personal to you such as a pet, musical instrument or best friend.

Come to your sales session prepared to like and want more images than you thought you would. A senior book of your session is a GREAT way to showcase your favorite images.

Hire a professional if your senior pictures are important to you. You will be glad you did!

Don't worry. Trust your photographer. If you have chosen well they will know how to make you look like a superstar.

Don't be selfish. Let your Mom be a part of this. It is a really big deal for her to have gotten you this far.
Good luck and enjoy your senior year! – Susan Michal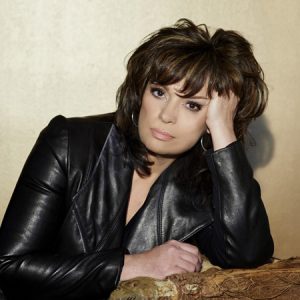 Susan Michal is a internationally awarded, PPA certified professional photographer and holds the coveted Master of Photography degree from Professional Photographers of America. She is Past President of this organization of over 30,000 professional members. Susan has been awarded the American Society of Photographers highest honor, the ASP Fellowship. She is a member of the prestigious Society of Twenty Five.