We Rock the Spectrum Teen Night Sept 1st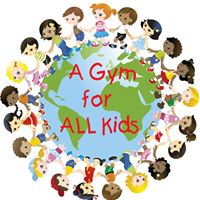 We Rock the Spectrum
is a wonderful inside gym for all ages and has the motto "a place you can bring everybody". They focus on sensory play activities for those that are on the autism spectrum, but all are welcome! Once a month Rock the Spectrum features a teen night for ages 12 and up! Parents are required to stay. On September 1st beginning at 6 pm teens will have fun camping at the gym! They will be making s'mores and playing a lot of fun games. Pizza will be provided. $12 for the event and you must preregister to hold your spot!
Each teen night has a theme: past themes included beach, indoor escape room, indoor soccer and mystery mahem.
Teens get to use equipment such as rope wall and trampoline and play air hockey and pool.
Parents must stay and connect and play games. A therapist can come back with a teen if desired.
Pizza, drinks, and dessert served.
Community service opportunity are also available! Teens can earn hours at Rock the Spectrum. If you're interested contact Marissa or Lea.