Volunteering Tips and A Complete List of Where to Volunteer in Jax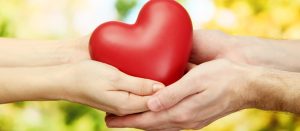 Volunteering is an opportunity for teens to  begin building their resume both for the working world and for their application to college. As soon as a student's 8th grade year is over (summer before 9th grade) students can begin counting their volunteer hours. Not only is volunteering helpful for your resume, it opens up the opportunity for more scholarship contributions for college AND contributes to a student's character development. Finding opportunities for volunteering may be difficult for some and easy for others.
Know Before You Start Looking
The Volunteering and Internship Guide by Student Futures is the perfect resource when you are ready to gain some hours and experience. The book offers easy to follow directions on how teens can find valuable volunteer and internship experiences as well as how to network. It's the best resource to help teens gain experience in a field of interest.  Get yours HERE.
Tips and a complete list of volunteering opportunities in Jax. for teens:
Take inventory of what you'd like to do. Ask yourself: would you like to work indoors or outdoors? With people? If so, what age group? Or would you prefer to work with animals? Is there a special organization you know of that you'd like to help? Is there a special cause (ie: cancer, fund raising, health, homelessness, etc) that you'd like contribute to and for?
Explore Hands On Jax and use it as a great tool to match your interests with a specific organization or take a look at their calendar to find a volunteer opportunity.
Volunteer because it is important to you, not just to build hours. If college is in your future remember that colleges want to know what your interests and passions are. Don't volunteer just so you can have the hours. Focus on a specific topic that is important to you and go hard with that topic. College reps and scholarship agencies like to see that a student has passion for something specific and isn't just building their resume just to have the hours. There has to be a purpose to the volunteering you do. Also, if possible link your volunteering to the career you have in mind. That will certainly set you apart.
Don't be afraid to contact the organization yourself. Call or email them. Organizations are always happy to hear from people that are gracious enough to volunteer their time for the organization's efforts.
Remember to log your hours. If you want to make sure you have the exact hours and if your school wants proof develop a quick and easy spreadsheet that has the hours worked, where you worked and a signature or space for initials for the organization's supervisor to sign.
If you're not sure what your interests don't be hesitant to explore many different groups. But, when you do find that one try to stick with it for a couple years.
Lastly, HAVE FUN! Volunteering can be such a wonderful experience for growth, interaction, exposure to new things and ways of life, and just plain old fun. Enjoy it!
Arc Jacksonville serves and advocates for individuals with intellectual and developmental differences to achieve their full potential and to participate in community life.
Blu Zones Project Jacksonville working to make the healthy choice the easy choice in all the places where you live, work, learn, and play.
Children's Home Society of Florida
City Rescue Mission serving the homeless and the needy & rebuilding their lives
Community Hospice volunteer visit patients in their homes or in long-term care facilities
Cummer Museum of Art and Gardens Many positions available
Daniel Kids Mentor a Child, Teach a Hobby or Skill, Hold an Essential Item Drive or Help Out at Special Events
Family Nurturing Center Of Florida
Gleaners Dispatch – People helping People gathering (gleaning) fresh food and distributing it to people in need
HabiJax – Habitat for Humanity Help build affordable houses for families in need
Haven Hospice Volunteer Opportunities
Jacksonville City of
Jacksonville International Airport Ambassador Program
Jacksonville Museum of Science and History
Jewish Family & Community Services providing nondenominational services to everyone in the North Florida community
Justice Coalition assists in making Jacksonville safe and provides awareness for the community of Jacksonville
Hart Felt Ministries non-medical support and companionship for the frail elderly who require assistance in living independently
Hubbard House provides shelter and outreach services for domestic violence victims and their families
International Learning Center teaches English as a Second Language
Mali Vai Kids Foundation – Serving Hope, Changing Lives
Mayo Clinic Volunteer Services
Navy-Marine Corps Relief Society
Police Athletic League of Jacksonville needs mentors, tutors, coaches and team moms!  Volunteer, please call (904) 355-3308
Red Cross helping disaster victims, teaching classes and performing any number of other functions.
Safe Harbor program that uses the waterfront as a residential facility for teenage boys.
Special Olympics Florida, Duval County
St.Vincent's Health provide assistance in departments throughout the medical center
Sulzbacher Center Comprehensive services for homeless men, women and children
Urban Jacksonville Facilitate an extended independent lifestyle. Provide support to families and caregivers.
USO in The Greater Jacksonville Area Help on the Home Front
Volunteers in Medicine Jacksonville Clinic (Medical Professionals)
Volunteer Service at Shands Working with Adult Patients, Infants, Children & Guest Relations and Clerical
Wolfson Children's Hospital interact with patients, families, and staff
Volunteer Service at Shands Working with Adult Patients, Infants, Children & Guest Relations and Clerical
Wolfson Children's Hospital interact with patients, families, and staff